Dacia, A small and affordable electric car. Sid I say Renault! Renault K-ZE City. We've always admired Dacia for having a clear philosophy and for sticking to it, no matter what type of car it produces. The Logan, Sandero and Duster are all cheap to buy and simple to run, and it looks as though that won't change when the company takes its first step into the future.
The urban vehicle has a 26.8 kWh pack, good for 271 km of range under the NEDC cycle.
Primarily based on the Renault Kwid developed for India and Brazil, the Dacia Spring will retain the same measures the K-ZE City presents.
The affordable Chinese EV is 3.74 m (147.2 in) long, 1.58 m (62.2 in) wide, 1.48 m (58.3 in) tall, and has a 2.42 m (95.3 in) wheelbase. The K-ZE offers 300 l (10.6 ft³) or luggage space and weighs 921 kg (2,031 lb).
Hopefully coming to your city, Europe will finally have its version of that affordable EV when the Dacia Spring is put for sale in early 2021. The Dacia it will not change much compared to the concept.
In China, its most expensive version, sold by 71,800 RMB ($10,246, at the current exchange rate), is slightly taller, at 1,52 m (59,8 in), probably due to roof rails. It also has a mid-spec option for 66,800 RMB ($9,533). The entry-level K-ZE costs 61,800 RMB – or $8,819 – as you can see at Renault's Chinese website.
Somewhere in China (Hubei actually – you might have heard of it recently), Dacia's parent company Renault and partner firm Dongfeng have been producing the Renault City K-ZE since April 2019. Equipped with a 44hp electric motor and a 28.6kWh battery, the high-riding supermini-sized EV is quoted as having a range of 168 miles, but that's under NEDC testing. Dacia say that the Spring Electric will have a WLTP range of 124 miles when it goes on sale in 2021.
The Spring Electric is 3730mm long and has five doors. Dacia claims the "light and compact" design "focuses on the essentials, offering easier access for the greatest number of people".
As there's a production model to look at, it seems like a fair assumption that the interior won't diverge from the existing design, which features a small acreage of robust-looking charcoal plastic and an 8.0-inch infotainment screen. The usual EV benefits of smartphone control and monitoring are present, too.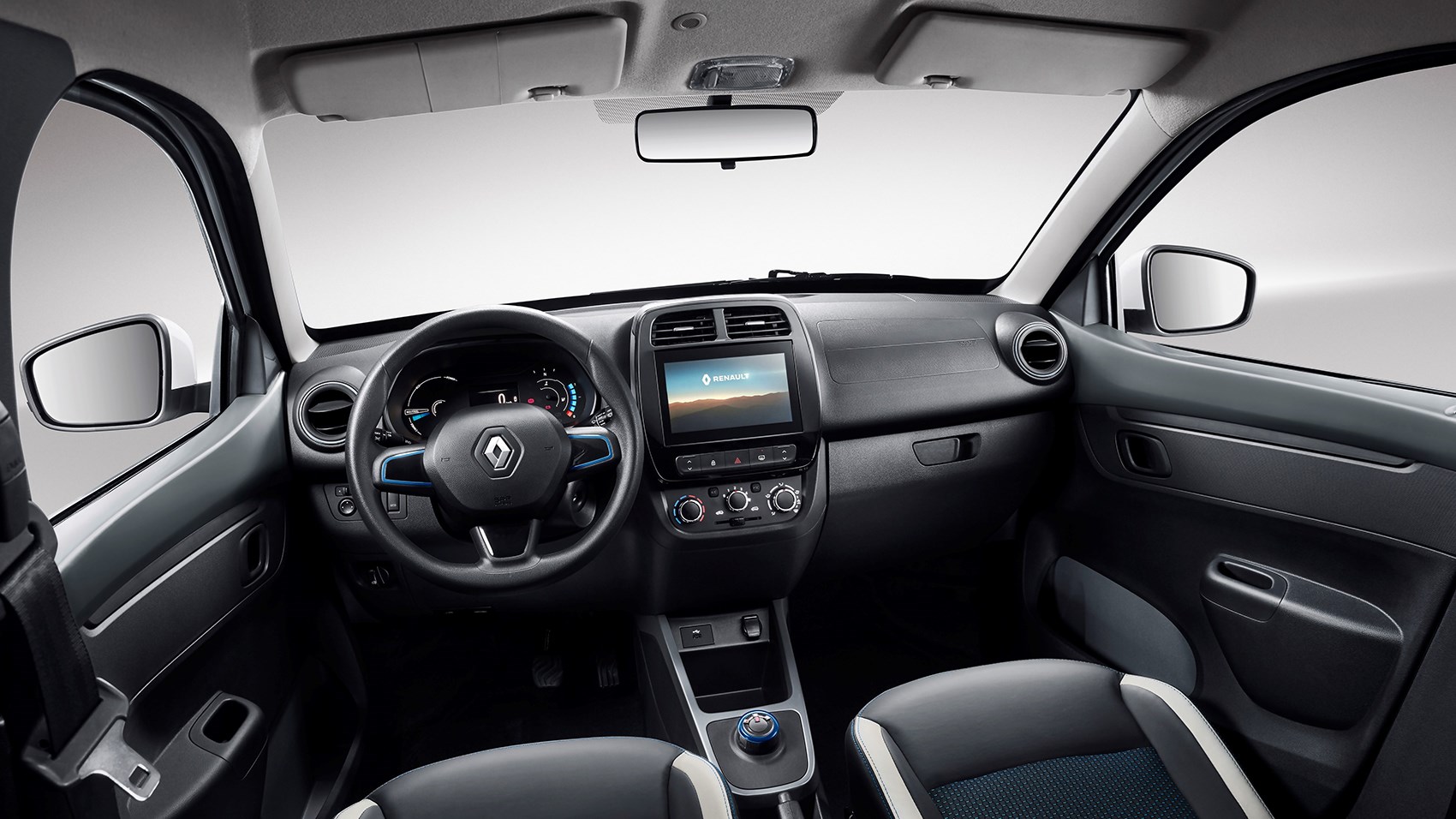 What Dacia has said is that the Spring's quad-LED rear lights, with a double-Y motif, foreshadow future production car styling, and it features LED headlights. The upper lights are similar to the slim units fitted to Renault's existing model, so that seems unlikely to change.
It would be great if the Spring Electric came with the unusual rubber boot-print patterned grille, side and arch protectors, complete with neon highlights, but we'll accept the regulation black plastic. If we must.
Will it be a genuinely affordable EV?
It's very likely to be the cheapest EV with more four seats and over 100 mile range in Europe; Renault's Zoe is well established, but with the end of battery leasing has become rather more expensive. Domestic-market pricing for the City K-ZE, adjusted for typical European levels and taxation, could put the Dacia Spring Electric under £16,000. It's not a bad looking car, either, with all the right cues for the UK's crossover-obsessed buyers.
Assuming it does make it wherwbuou are, Renault's introduced an electric version of the Twingo; perhaps the UK's fondness for SUVs means are more likely to see the Dacia. As yet, it's uncomfirmed which areas of Europe will get Spring.